welcome to Freedom to explore
We have made the decision to rebrand to encompass the entire family in our product offerings. During this transition, we want to emphasise that the core essence of our company remains unchanged. The owner and employees are all the same, and we are committed to providing the same exceptional experience. We will continue to offer beloved products like Patagonia, Grimms, Grapat, and Vivobarefoot. Additionally, we are thrilled to introduce new collections and brands, watch this space!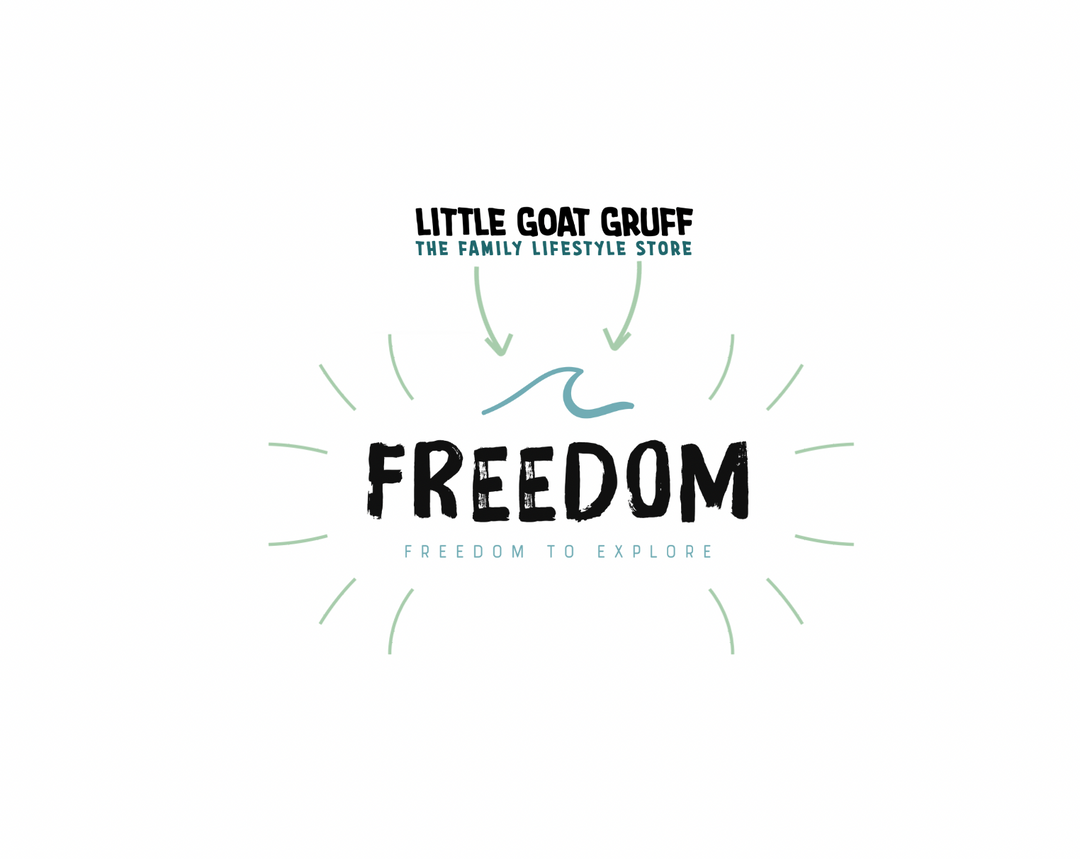 what's changing and what's staying the same?
Staying the Same
All employees of Little Goat Gruff will still be here and will continue to be led by the same owner, Paris. Our core values will not be changing and we will still be putting sustainability, ethics and quality at the top of out priorities. With this we will be carrying over many of our fantastic current outdoor lifestyle brands such as Patagonia, waterhaul and vivo barefoot as well as a selection of toy brands that includes Grimms, Grapat and Connetix.
what's changing
We are thrilled to announce the introduction of new brands this summer, with plans to add even more before the year comes to a close. Keep a lookout for exciting new products and brands! Alongside our new additions like Light My Fire, Kleen Kanteen, Bleubird and Oxbow we will be bringing fresh collections from our existing brands. These new offerings aim to help you and your family explore the outdoors, regardless of location or weather. Stay tuned for an unforgettable outdoor experience!
why the change?
What is the motivation behind our decision to make this change? We relocated our store in St.ives and with this change came a big increase in space within our shop giving the the ability to add some products to our shelfs, with our abidance of great kids based products we decided to get a little something for mum and dad so the whole family can enjoy shopping with us instore. After witnessing the tremendous impact of renaming our physical store and after we received an overwhelming amount of positive feedback. We fell in love with the new products and store style that accompanied the change. After careful thought and contemplation, we have made the decision to wholeheartedly embrace this transformation that we are truly passionate about. We sincerely hope you appreciate this change as much as we do, and we eagerly look forward to receiving your feedback.