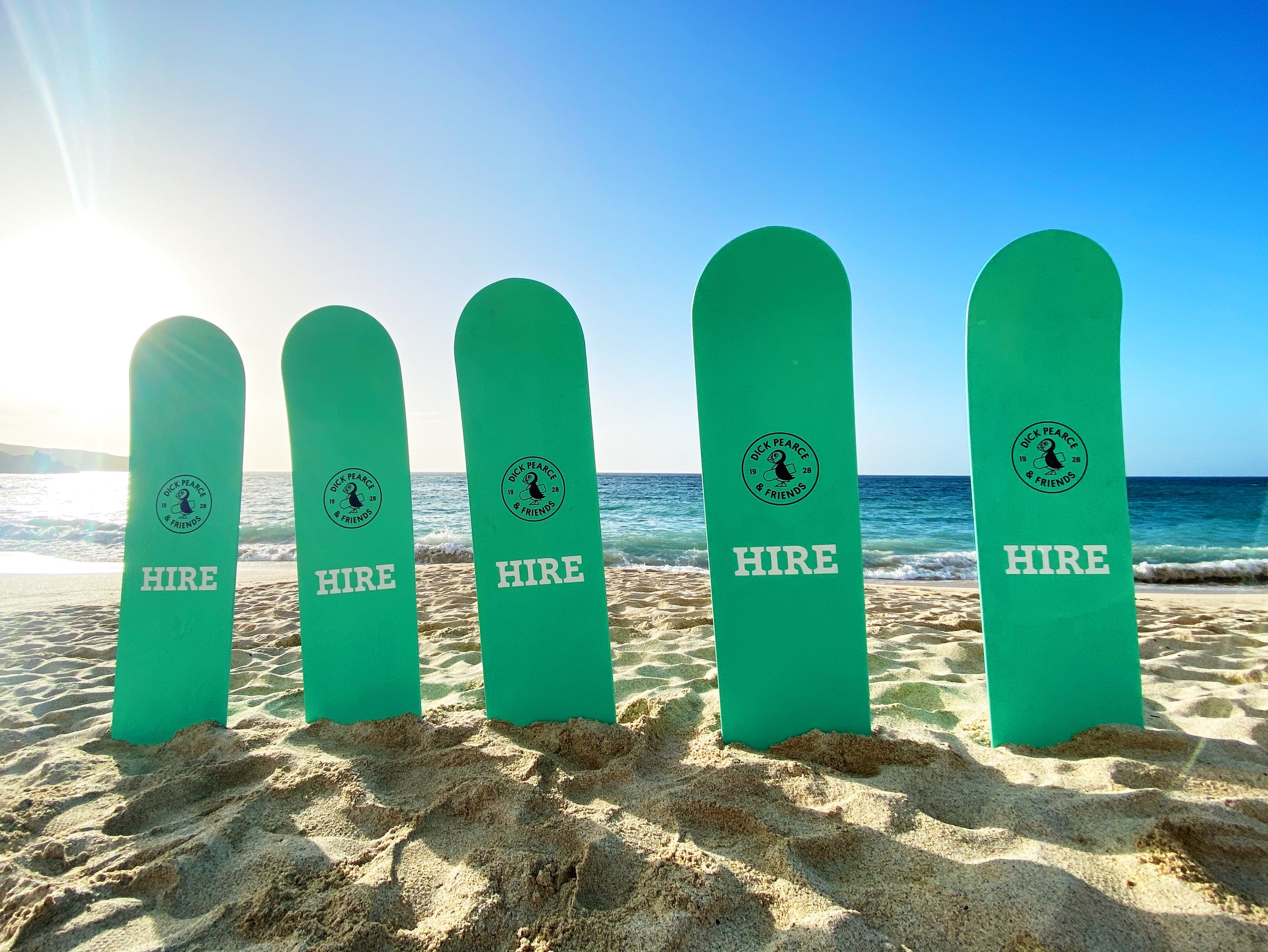 Free Wooden Bellyboards rentals
Surf Wood For Good
Surf wood for Good - what's this all about?
Free Surf Board Hire St Ives, Cornwall
Surf Wood for Good offers free Bellyboards rentals as a positive alternative to cheap often toxic cheap polystyrene bodyboards that are so often discarded on beaches across the south west and beyond. We are pushing for a lot less single use plastic, and a lot more sustainability.
We are stoked to have the support of Surfers against sewage and look forward to sharing positive messages with beach users about the innumerable benefits of sustainability.
We'd love to see you guys out using the boards and sharing the fun by tagging us in your social media posts here
Where can I find out more about free hire?
More information on Surf Wood for Good hire sites can be found on the Dick Pearce & Friends website with an interactive map of all of our SWFG sites and a story about the origins of the project.